5 Key Tips for Home Buyers Hiring a Home Inspector
HouseMaster, the first and one of the largest home inspection franchisors in North America, reminds first-time home buyers that a professional home inspection can not only provide a great education about the home's systems, but can also be a crucial tool in negotiating the most equitable price on the home. April marks National Home Inspection Month and the start of peak home buying season and HouseMaster is providing first-time home buyers tips on how to make the most of their home inspection.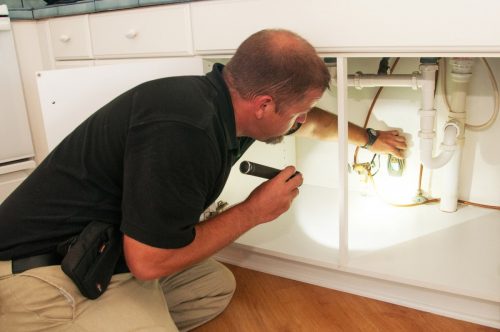 According to the National Association of Realtors (NAR), Millennials are now the largest share of home buyers at 36 percent. Sixty-five percent of these buyers are also first-time home buyers. A professional home inspection not only educates buyers on the condition of the home but can minimize costly surprises down the road. HouseMaster provides first-time home buyers with the following tips to "Inspect the Inspector" to ensure they make an educated decision when purchasing a home and get the best inspection possible.
Check experience and training. Ask how long the company has been in business and about the specific formal training and ongoing education the inspectors have and verify the company carries professional liability insurance, also known as "Errors & Omissions" (E&O).  If the company doesn't carry this insurance, it could indicate a poor track record or lack of experience.
Ensure accountability. Buyers want to know their inspector is committed to doing their best every time.  Only hire a home inspector who will be accountable to you for the quality of their service with their own written guarantee. Many home inspectors today pay third-party companies to cover issues they may miss.
Discuss confidentiality. It's not uncommon for home inspectors to offer customers certain extras such as discounts on products and services needed during a home purchase. And while everyone loves a deal, you will want to ensure your contact information is not distributed to third parties you don't know about in exchange for these so-called savings.
Inspect ancillary systems. It's hard for first-time home buyers to know what they need, so ask what additional services the company offers. If the home you are considering has a septic system, for example, a professional home inspection company may offer septic system inspections or can coordinate that service for you. Generally, the company will offer you a multiple services discount. That also provides you the added convenience of only having to attend one inspection appointment.  Other common services offered by home inspectors are termite inspections, mold screening, water testing and radon testing.
Go along on the inspection. Ask the inspection company if they encourage buyers to tag along on the inspection. If the inspector discourages you from going along and asking questions, find another inspector. A home inspection is not simply a laundry list of what is wrong with the home. In addition to documenting issues and needed repairs that may exist, a professional home inspector will also show the new buyer how to operate the various systems in the home and provide tips on improving energy efficiency and maintaining the home in general. And being present during the inspection will make the final written report that much more meaningful.
For more tips for first-time home buyers on home inspections, and how to maintain your home, please visit: www.housemaster.com.