7-Eleven Tots – Customize with Favorite Toppings at Condiment Bar
Taters, meet nachos. 7-Eleven Tots, the newest hot food available at participating 7-Eleven® stores has a distinct advantage over other tater tots – 7-Eleven's condiment and toppings bar.
Condiments used to top nachos and Big Bite® hot dogs also provide a delicious and easy way to customize 7-Eleven tots. Stores offer between six and 10 topping choices in addition to mustard and ketchup. Each store varies, but primary toppings typically found include chili sauce, melted cheese, pico de gallo, diced onion, sliced jalapeno peppers, green relish and pickles. Ranch dressing is also available.
7-Eleven Tots are available in small and large sizes. Suggested retail price for a small order of 10 tots is $1, the large 25-tot order is $2.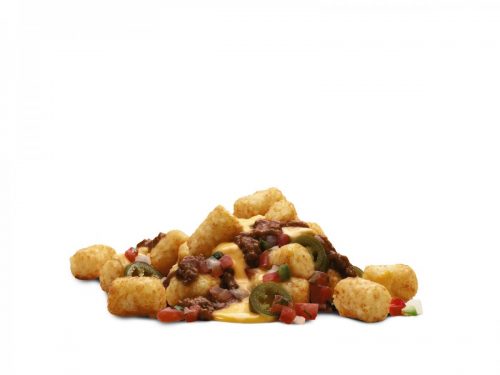 Made with 100-percent real Idaho and Oregon potatoes, 7-Eleven Tots are crispy and golden brown on the outside with fluffy potatoes on the inside.
"The new potato tots are great as a hot side to a grilled Big Bite hot dog, cheeseburger, breakfast sandwich or to eat alone as a snack at any time of day," Murphy said. "I think for many, they're a guilty pleasure."
For a limited time, 7Rewards members can earn 400 bonus points for purchasing any hot sandwich with a small or large order of tots.
Customers can sign up for the 7Rewards loyalty program by (1) downloading the 7-Eleven mobile app, (2) using the 7Rewards website, (3) messaging the 7-Eleven Bot on Facebook Messenger or (4) securing a physical 7Rewards loyalty card at a store near you. Upon registration, customers will receive a free welcome offer.