Carl's Jr. and Hardee's New Lineup of Charbroiled Chicken Sandwiches
Carl's Jr.® and Hardee's®, renowned for their history of innovative burgers and sandwiches, announced a dynamic lineup of no antibiotic ever charbroiled chicken sandwiches. Carl's Jr. and Hardee's continue to be at the forefront of evolving consumer tastes and learning more about the story behind the food we eat, from unique cooking methods to sourcing quality ingredients across the menu at both restaurants.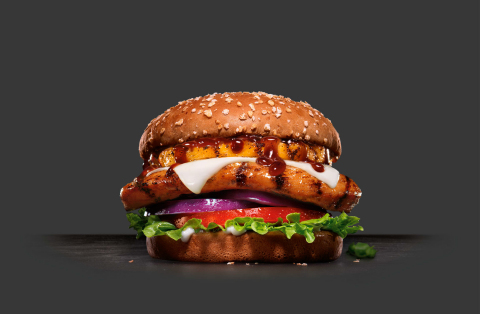 Now both brands are turning their focus to creating a better grilled chicken with a lineup of Charbroiled Chicken sandwiches featuring no artificial ingredients, no preservatives, and no antibiotics ever. CKE Restaurants Holdings, Inc. ("CKE"), parent company to Carl's Jr. and Hardee's, is ensuring its sandwiches stand apart from the other dry and rubbery options with authentic, fire-cooked flavor straight off a backyard BBQ grill, that tastes better than any other.
Starting with a sea salt marinade, CKE's chicken is then charbroiled at over 800 degrees, a process that locks in juice and flavor and creates a plump sandwich that is tender and tasty. Adding to its appeal are unique textures and tastes like the new Charbroiled Hawaiian Chicken Sandwich, which features hand-grilled pineapples and teriyaki sauce, a sweet and savory flavor profile perfect for today's palates. The new charbroiled chicken lineup also includes the Charbroiled Chicken Club and the Charbroiled BBQ Chicken Sandwich.
CKE picks up where it left off with the launch of the category's first-ever grass-fed beef burger, with no added hormones or steroids, at Carl's Jr. in 2015. With the new Charbroiled Chicken lineup, CKE is also ensuring its chicken filets are never exposed to antibiotics. All three sandwiches are all featured on menus at both Carl's Jr. and Hardee's restaurants alongside other signature handmade American classics, like hand-breaded chicken tenders, made-from-scratch biscuits and hand-scooped ice cream milk shakes.