Chuck E. Cheese's BOGO Deal
This tax season, Chuck E. Cheese's® is guaranteeing a delicious return. The place Where A Kid Can Be A Kid® will also be where parents can get a great deal on pizza for the whole family. For every large pizza purchased between April 17 and 19, guests will get one large cheese pizza free.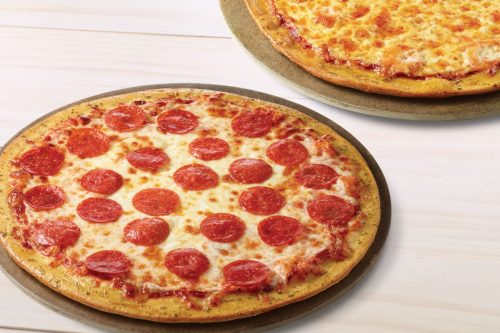 "We know this can be a stressful time for families so we want give them the break they deserve," said Ashley Zickefoose, chief marketing and concept officer at CEC Entertainment, Inc. "This year, we're bringing back a fan-favorite deal for an extended period, providing families the flexibility to enjoy a meal both parents and kids are guaranteed to love."
Customers can enjoy more of the Chuck E. Cheese's they love now or after tax season when they sign up for their new More Cheese Rewards program. The national loyalty program offers members exclusive rewards that are redeemable for food, drinks, games and prizes. For more information on the Tax Day promotion and others, visit www.chuckecheese.com.