Whole Foods Market – 12 Days of Cheese Offered at 50 percent off each day
Whole Foods Market is celebrating the 12 Days of Cheese by highlighting an artisan cheese each day from Dec. 8 to 19, offering customers an excellent opportunity to try some of the highest quality cheeses available at a significant discount. Each of the selected cheeses will be 50 percent off for one day during the 12-day period.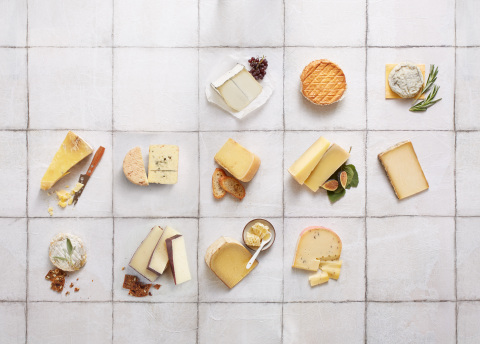 These distinctive cheeses were chosen by Whole Foods Market's global cheese buyer with help from the company's Certified Cheese Professionals. This highly trained group has been certified by the American Cheese Society for their expertise in cheese storage and handling, nutrition, distribution, raw materials, the ripening process, the making process, and on categories and types of cheeses.
"We have selected a flavorful and diverse set of cheeses for every holiday celebration," said Whole Foods Market's Global Executive Coordinator of Specialty and Product Innovation & Development, Cathy Strange. "We're thrilled to offer these exciting cheeses at a great value, so customers can enjoy these special items while stretching their dollar."
Whole Foods Market's Master Sommelier, Devon Broglie, paired each cheese with a wine from the Sommelier Best in Class Holiday Wines list available in stores throughout the season. This specially curated group of wines were chosen to pair exceptionally well with seasonal flavors. They offer exciting, foolproof choices for shoppers and most are less than $20 per bottle.
The featured wines and cheeses include:
CHEESE
WINE PAIRING
Cypress Grove Humboldt Fog
The Federalist Barrel-Aged Zinfandel

Mendocino Co, CA

Epoisse selected by Herve Mons
DeMorgenzon DMZ Chardonnay

Western Cape, South Africa

Bonne Bouche Vermont Creamery
Holy Snail Touraine Sauvignon Blanc

Loire Valley, FR

Cheddar Montgomery's from Neal's Yard Dairy
Criterion Coonawarra Cabernet Sauvignon

Coonawarra, Australia

Enraptured Blue from Rogue Creamery, organic

Undaunted Columbia Valley Malbec

Columbia, Washington

Gabietou selected by Herve Mons
Georges Duboeuf Beaujolais Nouveau

Burgundy, FR

Grand Cru Reserve, organic
Empire Estate Finger Lakes Dry Riesling

New York, NY

Rapin Le Marechal
Monterustico Piemonte Bianco

Piedmonte, Italy

Cellars at Jasper Hill Hartwell
De Chanceny Brut Rosé Cremant de Loire

Loire Valley, FR

Ubriaco del Piave
Domaine de Petroni Corsican Red

Corsica, FR

Pleasant Ridge Reserve Uplands Cheese
J. Lassalle Champagne Brut Premier Cru

Champagne, France

Truffle Gouda Klare Melk from Dutch Cheesemasters
Banshee Sonoma Pinot Noir

Sonoma County, CA