Yoshinoya Expands its Menu with Premium Seafood Offerings
It's that time of year when seafood is at the top of everyone's list. Yoshinoya's newest menu items feature exceptional seafood prepared with the iconic, signature Japanese- style quality. Like all of Yoshinoya's menu items, the newest dishes will delight guests by providing them with premium quality and exceptional flavor that they have grown to enjoy from Yoshinoya.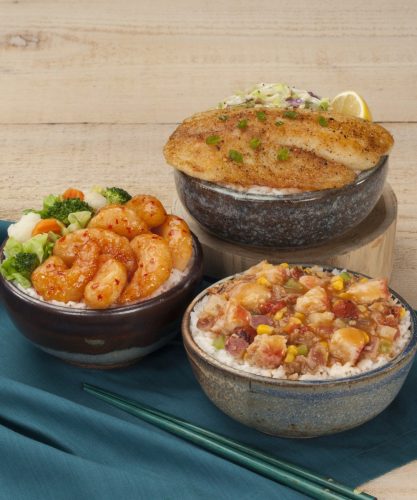 The premium seafood menu items include:
Lobster Stew: A savory tomato-based stew featuring real lobster, white fish, corn, celery and potato as well as mild spice. Served with Yoshinoya's award-winning rice. Available for a limited time.
Sweet Chili Shrimp: Crispy shrimp is tossed in a sweet and mildly spicy Asian chili sauce that is accompanied by steamed rice and a choice of vegetable.
Grilled Tilapia: This permanent menu item is grilled on a flat top grill and served with a choice of coleslaw or vegetables alongside rice and savory lemon butter sauce
Yoshinoya invites guests to try the new menu items at any of its 103 California locations.
For more information, visit http://www.YoshinoyaAmerica.com