Bojangles' biscuit combo for $4 or 2-piece dinner combo for $5
When that breakfast, lunch or dinner craving strikes, Bojangles' knows you want flavor without spending a fortune. That's why we're inviting you to kick off your new year the right way by heading to Bojangles' for one of our three popular biscuit combos for just $4 each or our 2-piece Dinner Combo for $5.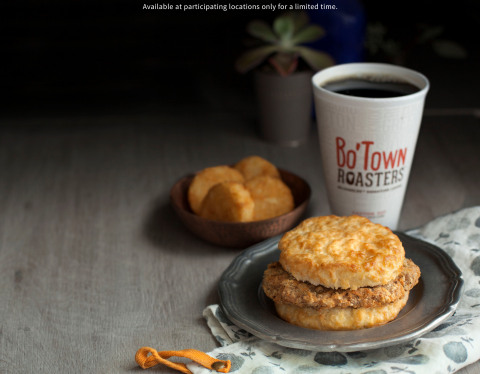 All Bojangles' breakfast biscuit combos, including our trio of $4 combos, are served hot and fresh all day, every day. Our amazing $4 biscuit combos include:
Your choice of a Bojangles' Country Ham Biscuit, Sausage & Egg Biscuit or country fried Steak Biscuit;
One individual fixin' (we recommend our one-of-a-kind Bo-Tato Rounds®);
A Bo'Town Roasters® coffee, fountain beverage or for just 60 cents more, substitute your drink selection for a bottle of Simply Orange® Juice.
For lunch or dinner, try our 2-piece Dinner Combo, featuring two pieces (leg and thigh) of Bojangles' delicious, hand-breaded bone-in chicken, one individual fixin', a made-from-scratch buttermilk biscuit and a 22 oz. Legendary Iced Tea® or fountain drink, all for just $5. Whether you're coming to us for breakfast, lunch or dinner, you know you won't need to pay a premium for a craveable, Southern-inspired meal prepared with home-style ingredients.
All good things come to an end, and while we won't stop serving these menu classics anytime soon, these combos will only be available at this low price for a limited time at participating locations.
For more information, visit www.bojangles.com