Free Wendy's Baconator Through DoorDash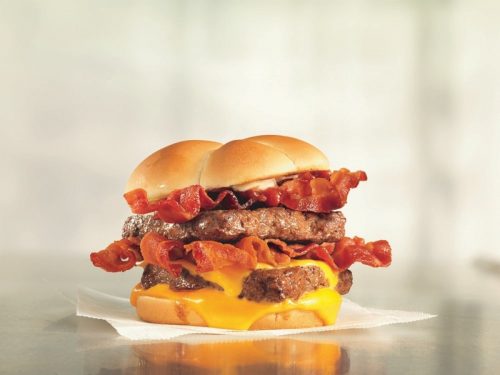 Wendy's is the Boss of Bacon. To prove it, we're offering a free Baconator® AND $0 delivery through DoorDash* with $10 purchase, from January 28 – February 4, 2019. Yeah, you read that right, A FREE BACONATOR. Not for an hour, a whole week. Because bacon deserves that much more.
They said 2018 reignited the burger wars and maybe 2019 is the year of the bacon battles. But let one thing be known for sure, Wendy's will go toe to toe with anyone in the name of quality.
Okay, we're done, for now – but who knows what next week will bring.
WHEN: 
Monday, January 28 – Monday, February 4. But with a bacon fever like this, there's no telling what we'll do next week… or the next week.
WHERE:
For the love of bacon, stop reading this, head to DoorDash.com or the app and get to ordering Wendy's!
HOW:  
Use the code FREEBACONATOR at checkout to receive one free Baconator with your $10 purchase, in addition to $0 delivery with $10 purchase on DoorDash. The promo code can only be used one time for each DoorDash account, but $0 delivery with Wendy's is available all week. No promo necessary.
*Delivery via DoorDash available only in select markets at participating restaurants while supplies last. One free Baconator® per DoorDash account. Prices may be higher than in restaurant. Additional delivery fees, service fees, surge fees, small order fees, taxes and gratuity may apply. See full terms and conditions at dasherhelp.doordash.com/offer-terms-conditions.
**Based on unit sales among quick service restaurants over 12-month period ending October '18. Source: The NPD Group/CREST(R)