Wendy's Free Baconator Fries This Week With Any Purchase on Mobile App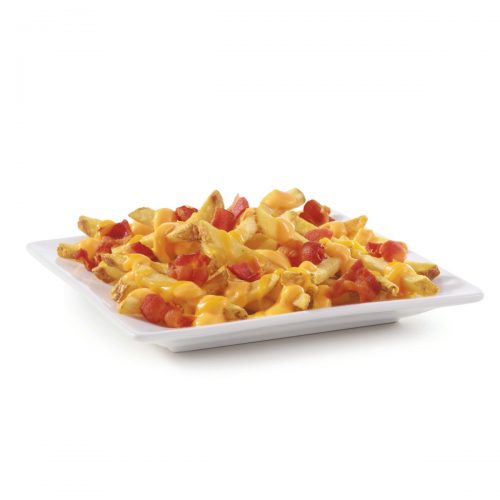 Wendy's® is back with a new bacon deal that de-frys the rest. If the Baconator® deal left you achin' for more bacon, boy do We Got You™. Now through Sunday, Feb. 17, Wendy's is giving away FREE Baconator Fries with any at-restaurant purchase through Wendy's mobile app.
Wendy's Free Baconator Fries with purchase offer will refresh daily within the app, so you can bring home the bacon every.single.day. But that's just the Wendy's way of doing bacon, better. Again.
WHEN:
Available now through Sunday, Feb. 17. And they said Wendy's was going the "whole hog" last week. Please, it's just getting started.
WHERE:
Offer valid at-restaurant only at participating Wendy's locations. Limit one order of Baconator Fries redemption per day, per mobile app account.
HOW:  
Fire up the Wendy's mobile app to redeem this incredible offer. Don't have the Wendy's app downloaded? Well, there's no better day like today.
Visit www.wendys.com