TacoTime $3.99 Fish Taco
TacoTime® (www.TacoTime.com) introduces a fresh catch for seafood lovers with the new $3.99 Fish Taco, available beginning Feb. 28, for a limited time only.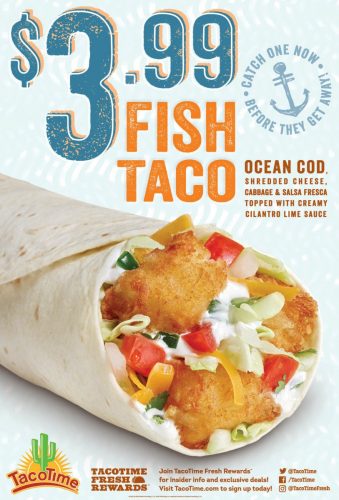 Made with real ocean cod, tossed in a crunchy potato crust and cooked to crispy golden perfection, the $3.99 Fish Taco comes wrapped in a warm home-style tortilla with shredded cheddar cheese, crispy cabbage, zesty salsa fresca, and a creamy lime and cilantro sauce.
The $3.99 Fish Taco is available now through April 24, 2018 at participating TacoTime locations.