Tangles, the Original Fidget Toy
ZURU, has partnered with renowned inventor and sculptor, Richard Zawitz, to relaunch Tangle Creations' flagship product – Tangle! ZURU's new line of Tangles are available now at major retailers in the U.S. with fresh new designs that the company expects will reinvigorate the fidget craze and engage a wide range of consumers.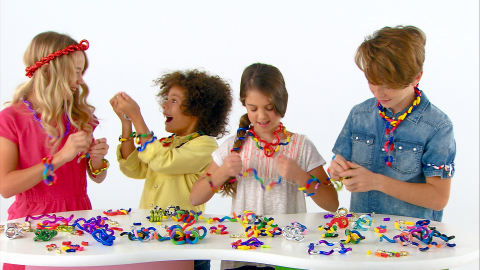 Tangles inspire creativity and imagination with interconnecting links on a 90-degree curve that click together and pivot at each joint to form amazingly twisty and bendable creations, and which have no beginning and no end. The possibilities are in the hands of the user.
Aimed primarily for children ages five to eight years, a Tangle can be a puzzle, a fidget toy, a movable sculpture or simply an amazing creation. Tangles can also appeal to older kids and parents as they could serve as a desktop toy, brain tool, or anti-stress device.
The first version of Tangle toys was launched in 1981 by sculptor and inventor Richard X. Zawitz and over 120 million Tangle units have been sold in over 40 countries worldwide since. A keen student of Asian philosophy, Zawitz was fascinated by the belief that curves in nature promote positive energy.
ZURU's full range of product will include Tangle links in a variety of colors with a wide assortment of patterns and textures.