3 Easy and Quick Braided Hairstyles From Matrix
Whether you are looking to give your hair a rest for health purposes, or just want to simplify your morning hair routine, you can look cute quickly sans hot tools with a great air dry styler + a braid. We channeled our major festival FOMO into Inspo with these laid-back braided hairstyles.
Here are three styles that will get you through hump day Wednesday. Then check out Thursdays and Fridays looks to finish off your work week!
To Prep: When it comes to air drying hair, it's all about the hair products. Style Link BOHO stylers offer three unique formulas, you can use one solo or combine for the perfect hair cocktail. Use a nickel to quarter size amount (depending on hair length/thickness) of the BOHO styler that corresponds with your hair type.
What You'll Need: A few small clear or black elastics, depending on your hair color, and bobby pins.
Ready? Let's roll into the week!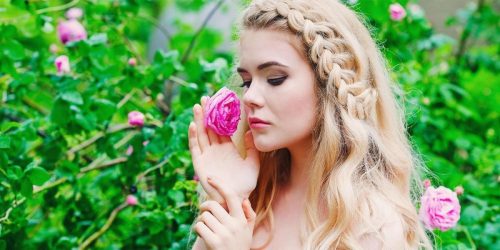 Monday: The Braided Headband
Get the look:
Determine natural fall of hair or the direction you want the braid to go in (left to right or right to left). Create a vertical ear-to-ear parting about 2 inches away from your hairline across the top of head. Secure the remaining hair out of the way with a clip.
Take a one-inch section directly above the ear and divide into three strand. Begin French braid technique by adding a small amount of hair from in front of section each time you cross the strands.
Travel across the top of the head until reaching opposite ear, braid 2 inches down and secure with an elastic. This will create a braid that will lie flat to the head. Pin any shorter pieces with a bobby pin.
You can leave the braid loose behind your ear— maybe even throw a "hair ring" or two in! If your work environment is not hair jewelry friendly, pin the braid under the hair by crossing two bobby pins like a "X".  For smooth and shiny hair, finish with a few spritzes of Raw Replenishing Oil Mist or for tousled and beachy hair, reach for Style Link Rough Me Up Sea-Salt Spray and mist through the ends.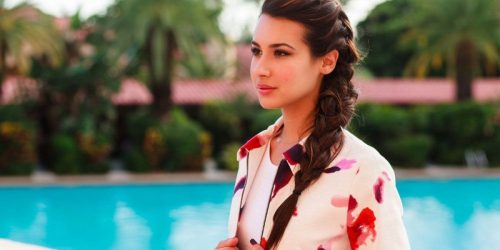 Tuesday: Low-Loose Side Braid
Get the look:
Prep hair with two pumps of Style Link Mineral Booster and a golf ball sized amount of Style Link Airy Builder on dry or damp hair, comb through. Create a diagonal section off a natural parting from temporal area to nape of neck. Don't stress too much with this one— the messier the sexier.
Start a traditional French braiding technique near hairline without using too much tension. As you work your way down, begin to raise your arms slightly higher if you can, this will create softness and may cause a few pieces to fall out around the nape. Alternate the middle pieces over and under to create inconsistency. Secure with an elastic.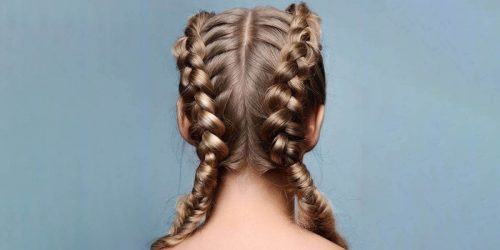 Wednesday: "Boxer" Braids
Get the look:
Apply a dollop of Air Dry Chill BOHO through damp hair. Create a part down the center of your hair using the end of a comb. Clip one side out of the way.
Take a small triangular section at the front of the hairline about 1 inch wide. A crucial point to remember when creating boxer braids is to weave each piece under, rather than over (just the opposite of a traditional French braid) to give it the visible "pop-out" effect.
Repeat the pattern of crossing right section under middle strand, and then the left section under the middle strand. Keep adding more hair (about 1/2 to 3/4 inch) from the section every time you weave a new section.
Continue the pattern down the back of the head, remembering to keep tension so the braid is tight. Secure at the bottom with an elastic and repeat on opposite side. Smooth flyaway hairs.
Keep those braids looking good from your morning Starbucks run to your evening post-work spin class with Style Link Style Fixer Hairspray. To keep the hair look overnight- try a silk pillowcase to eliminate tugging.