Harman Kardon Allure, An intelligent speaker with Amazon Alexa
HARMAN International introduced the Harman Kardon Allure. An intelligent speaker with Amazon Alexa Voice Service, the Allure complements any home space with its stunning design and beautiful 360-degree Harman Kardon sound.
By pairing Harman Kardon's refined and powerful audio performance with Alexa's intuitive voice technology, Allure brings discerning music-lovers a rich premium listening experience, anywhere anytime, around the home.
Harman Kardon Allure is hands free and controlled by voice commands. Just ask Alexa to play music, read the news, control a smart home, make purchases from Amazon Prime, and more. Even in noisy environments, proprietary far-field voice technology allows the speaker to hear commands from a far distance. Alexa is always getting smarter and customers can enable more than 20,000 skills, which makes using Harman Kardon Allure a truly personal experience.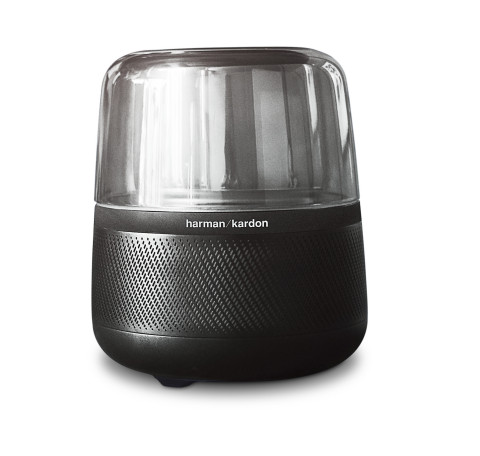 The sturdy yet elegant transparent design of Allure blends into any interior with a subtle touch of delicacy and ease. Place it anywhere and the speaker will be able to fill any space with refined and powerful 360-degree Harman Kardon sound.
Harman Kardon Allure's stunning 360-degree ambient lighting design glows from within. The ambient light will react to the voice commands and move along with the rhythm of the music.
"The Allure smart speaker will bring Harman Kardon's premium audio and the 20,000+ skills available for Amazon Alexa to even more customers," said Steve Rabuchin, VP Amazon Alexa. "This is a great benefit for customers who love quality music and want a voice service in their home. Customers can just ask Alexa to play great sounding music, control their smart home, get news or weather, play games, order food, and more."
Harman Kardon Allure with Amazon Alexa ($249.95) will be available for purchase starting winter 2017 on amazon.com.