Long John Silver's two new menu items – The Deep Fried Twinkie and Sweet n' Tangy Panko Butterfly Shrimp
Long John Silver's keeps summer sizzling with the addition of two new menu items. The Deep Fried Twinkie™ and Sweet n' Tangy Panko Butterfly Shrimp have surfed onto the menu of America's favorite seafood restaurant for a limited time. The deep fried classic cream-filled sponge cake and the crunchy panko-breaded shrimp will be available now through the end of the year at participating locations across the country.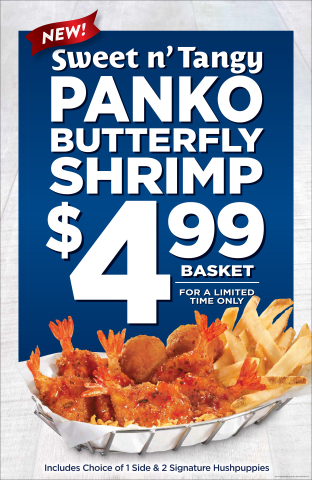 "The panko adds an extra crunch to the delicate shrimp," said Peter Czizek, Vice President of Culinary Innovation. "We toss it in a sweet glaze with a tangy twist for a burst of pure flavor." Six of the Sweet n' Tangy Panko Butterfly Shrimp are available with natural-cut fries and two signature hushpuppies for $4.99*.
"People really love Twinkies® and the deep-frying process adds a new level of flavorful indulgence," continued Czizek. "It has a hot, crispy crunch and the gooey center really magnifies the taste of the sponge cake." The Deep Fried Twinkies® are available in packs of two for $1.89*, a dozen for $9.99*, or a single Twinkie™ for 99 cents*.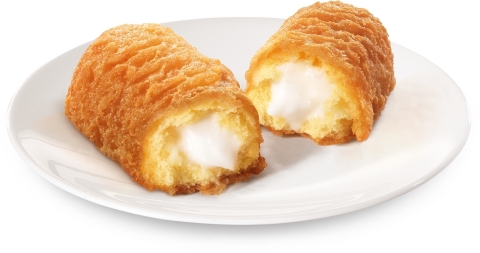 Vice President of Marketing Stephanie Mattingly hinted at an upcoming promotion featuring the Deep Fried Twinkie and one of the brand's most celebrated holidays.
"The response to this product has been incredible," said Mattingly. "People start seeing those deep fried bars of gold and it just brings out the pirate in them. I'd encourage fans to brush up on their pirate speak in September. Until then, we are encouraging people to post about their experience on social media using #dfTwinkieLJS."
*Prices may vary by location.