MoviePass and iHeartRadio Launch New 3-Month Promotion
MoviePass and iHeartRadio announced a new three-month subscription offer. This announcement celebrating Movies and Music was made at the MoviePass Coachella Chateau in La Quinta, California in conjunction with the 2018 Coachella Music Festival & Arts Festival as the backdrop.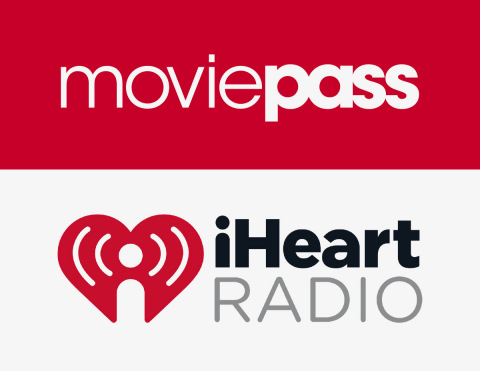 Available for just a limited time for only $29.95 (a $150 value), it offers new subscribers to both platforms a limited MoviePass membership to see (4) four 2-D movies a month for 3 months and includes an extended 3-month free trial of the iHeartRadio's All Access on demand feature. iHeartRadio All Access allows listeners to search and play any song instantly, listen to curated playlists and create unlimited playlists of their own, save songs directly from the radio to their device, and enjoy unlimited skips.
"Our existing relationship with iHeartMedia has enabled us to put together this great package deal for movie lovers and music fans," said MoviePass CEO Mitch Lowe. "Our goal has always been to deliver the best value to our MoviePass family and by partnering with iHeartRadio, we are able to provide access to two premium subscription services at one low price."
"We reach millions of listeners every day who are looking for great options to meet their film and entertainment needs," said Michele Laven, President of Strategic Partnerships at iHeartMedia. "MoviePass and iHeartRadio have natural synergies across our respective audiences, so offering a special promotion is a great opportunity for our listeners and their customers, and also for further growth and awareness of both our products and services."
Added Khalid Itum, VP of Business Development, "This partnership between MoviePass — the fastest-growing subscription service in history which has entered the American Zeitgeist by hitting a real nerve with consumers nationwide – coupled with iHeartRadio's massive reach & scale and the breadth of its offering will catapult subscription growth for both companies."
"The future of entertainment is based on subscription and this subscription is a tremendous value," said HMNY's Chairman and CEO Ted Farnsworth. "It's the first time anyone is combining two leading entertainment platforms across music and movies in one great deal. Today's new offer will allow both companies to reach a broader audience that is looking to consume their media and entertainment in an exciting new way."
iHeartRadio offers the top Live Radio stations from across the country, personalized custom Artist Radio stations created by just one song or seed artist, the top podcasts and on-air personalities everywhere listeners are, for free. Plus, iHeartRadio now features easy-to-use on demand functionality with iHeartRadio Plus and iHeartRadio All Access Powered by Napster, which makes radio truly interactive and connects listeners to their music collections. The subscription features include personal music libraries and playlists; the ability to search and play any song instantly; and the option to save and replay songs directly from live and custom radio listening, something no other service or company has the assets to offer. iHeartRadio is available on over 200 platforms and 2,000 devices including on digital auto dashes, tablets, wearables and smartphones, on virtual assistants, smart speakers, TVS and gaming consoles.
More information on the plan is available at moviepass.com and at iheart.com.