Pizza Hut® Rolls Out New Easy Ordering Functionality
Pizza Hut, which serves and delivers more pizza, pasta and wings than any other company in the world, continues to advance its digital experience and transformational pizza-ordering convenience through the introduction of several easy ordering functionality features. From ordering pizzas through social media to delivering pies ordered via voice command, Pizza Hut is leveraging the latest technology to make it easier than ever for people to get a better pizza.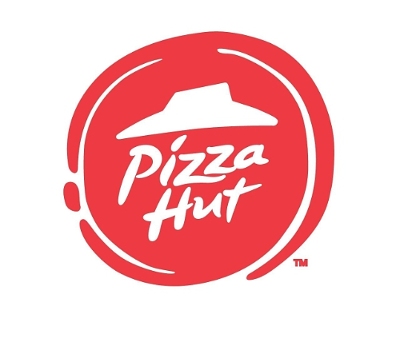 Several easy ordering options from Pizza hut are now available to customers, including:
Reorder Functionality: To order a pizza in a matter of seconds, Pizza Hut fans can click the 'Reorder' button on PizzaHut.com or in the Pizza Hut Mobile App, to quickly start the purchase of their most-recently ordered items.
Amazon Alexa: In December, Pizza Hut expanded ordering capabilities to include

Alexa Voice Service

for Amazon Echo, Echo Dot, Amazon Tap, Fire TV, and Fire tablets. Fans can now order Pizza Hut favorites without lifting a cell phone or laptop.
Chatbot: Last year, Pizza Hut introduced a social ordering platform, or "chatbot," for conversational ordering via Facebook Messenger and Twitter. The chatbot allows fans to quickly order Pizza Hut on the platforms where they already spend time.
Social Sign-In: Customers can log in to their Pizza Hut account with Facebook for a quicker ordering experience. Currently, Pizza Hut is the only national pizza company that enables social sign-in via digital ordering platforms.
Quick Service & Easy-Pay: To streamline the pizza ordering and delivery experience, Pizza Hut also offers Visible Promise Time, Save Credit Card info, Popular Pizzas, and Visa Checkout fast-pay options.
"Convenience is a major factor for customers when they choose where their next meal will come from, and people expect transparency and easy ordering options every step of the way," said Chris Dargis, Chief e-Commerce Officer, Pizza Hut. "As digital and online ordering continues to change, Pizza Hut is focused on technology innovations that will provide an easier and more reliable experience."
Pizza Hut, which introduced a pair of sneakers last month capable of placing an order with the press of a button on the shoe's tongue, has more information about its easy ordering options at PizzaHutAllAccess.com. The pizza restaurant company will introduce a new "pizza builder" across all digital ordering platforms later this month as well.