Viking, New Offerings For River Cruises In 2019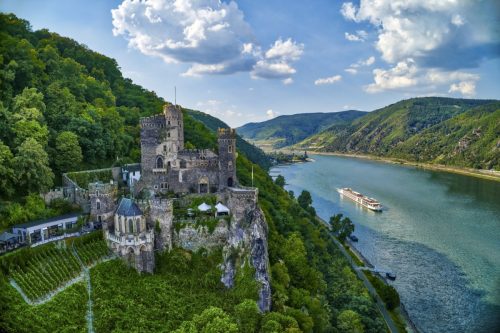 Viking announced the addition of two new itineraries and a variety of new pre- and post-cruise extensions to its river cruise offerings for 2019. Debuting in March 2019, the new 10-day Holland & Belgium itinerary will sail between Amsterdam and Antwerp, allowing guests to explore the inland waterways of the Low Countries and visit new ports of call for Viking: Rotterdam, Maastricht and Nijmegen. Also, in commemoration of World War II and D-Day, Viking will offer a new 11-day cruise tour, Paris & D-Day 75th Anniversary, with two special departures that coincide with the June 6, 2019 anniversary. On this historic journey, guests will travel from London to the maritime city of Portsmouth before boarding their ship in Paris and sailing through Normandy, where they will visit and honor D-Day landing sites.  
New Pre- & Post-Cruise Extensions
With more guests looking to extend their destination-focused travel experience beyond the core cruise itinerary, Viking has also continued to add to the slate of pre- and post-cruise extensions for new and popular river itineraries. These fully escorted offerings include:
Booking Details
From now through January 31, 2019, Viking is offering U.S. residents special cruise fares on select 2019, 2020 and 2021 river and ocean cruise itineraries, with additional savings on international air. Call Viking toll free at 1-855-8-VIKING (1-855-884-5464) or contact a travel agent.