Zoës Kitchen's Loyalty Program, ZK Rewards and New Mobile App
Zoës Kitchen, a fast-casual Mediterranean restaurant group, announced the launch of ZK Rewards – its new omnichannel, surprise and delight loyalty program. Additionally, the company launched its new mobile app for the iOS and Android operating systems. In tandem with the company's newly designed web site, these new digital tools provide guests a seamless, convenient brand experience designed to deepen guests' connection with Zoës Kitchen.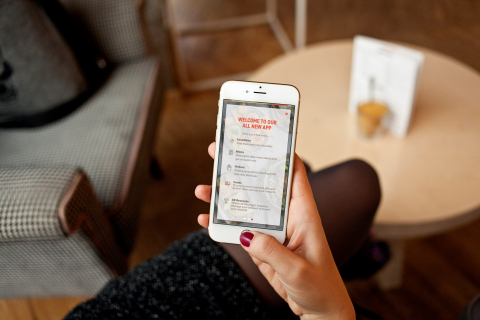 ZK Rewards presents loyal guests with sweet treats and delicious surprises such as birthday and ZK-versary gifts, access to exclusive local events and much more – the more they dine the more rewards guests earn. With the launch of the new loyalty program, guests can also enjoy a $5 sign up reward until the end of September. Guests now can conveniently earn and redeem rewards across all channels – online, in-store or via the mobile app. With convenience top of mind – guests will no longer be required to upload pictures of receipts to gain rewards. For dine-in transactions, guests will scan their loyalty ID (in their app) or provide their account phone number at checkout to identify themselves as a loyalty member and redeem rewards.
Zoës Kitchen new mobile app features a completely refreshed look and feel that complements the newly revamped www.ZoesKitchen.com that launched in early August. Using the new mobile app, guests can find a store, view the menu, and place orders at Zoës Kitchen locations. Additionally, from the app, guests can view their account information, order history, active rewards, loyalty ID, gift cards and provide feedback on their dining experience.