PetSmart Launches "Fetch It Days" Dec. 21-24
With Christmas just five days away and the window closing for guaranteed home delivery for online orders, PetSmart announced the launch of Fetch It Days, four days Dec. 21-24 when shoppers can buy online, get 10 percent off purchases of $50 or more and fetch their packages of purchased items through PetSmart's free and convenient in-store pickup service offered at all 1,450-plus PetSmart stores across the U.S.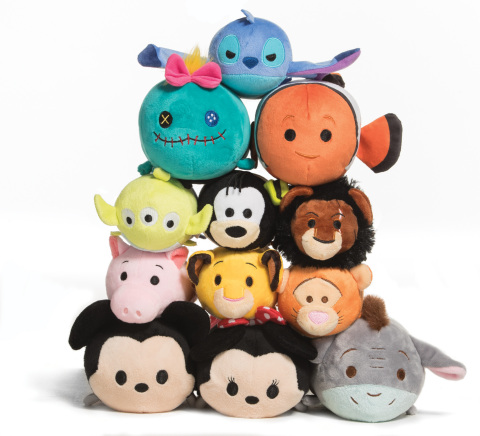 Shoppers can pick up their items during store hours the day they order, or the next day. Packages can be fetched two hours after being ordered online, and shoppers will receive email confirmation when their order is ready for store pickup. With fetch-it options between Dec. 21-24, pet parents have ample time to wrap and place gifts under the tree for their four-legged furry family members right up to Christmas Eve.
"We love our pets and believe they deserve holiday gifts too. With home deliveries by various carriers experiencing holiday-rush challenges, we decided to expand PetSmart Fetch It Days to four days," said Joshua Kanter, PetSmart's executive vice president of marketing and customer experience. "Fetch It Days offers the best of both worlds for our pet parents – the ease of shopping online or on-the-go via a mobile device and then the ability to simply swing by the store to quickly fetch their gifts in time for Christmas."
PetSmart has all the gifts topping pets' wish lists this year* including festive pet apparel for the all-important holiday family photo, toys, feasting treats and more.
This Season's Top Pet Gifts:
Toys make the classic holiday gift! Disney® "Tsum Tsum" toys are at PetSmart this holiday season. This popular plush human toy is now available for the first time for pets. These lovable characters – including Eeyore, Stitch, Mickey Mouse and Tigger – come in a variety of sizes and are complete with squeakers to enhance pet engagement. They make a great pet stocking stuffer! Food-themed pet toys have been a trend all year, and are also popular for the holiday season including this fast-food holiday four-pack.
Tech gadgets are always a crowd pleaser. An exclusive at PetSmart, the pet tech G.O.A.T. Wireless Bluetooth Speakers make a great gift for pets and their humans. These tiny speakers come in four pet-themed shapes, like this spotted dog, and are easy to use. They include a Bluetooth connect, stream music and include a built-in microphone, selfie remote button, LED light and instructions for an easy app download. The speaker securely clips to any collar, leash or pet parent apparel.
Pet treats are the perfect holiday indulgence. The PetSmart treat assortment ranges from savory to sweet including this holiday snack tray featuring cheese, sausage, sweet potato crackers and cranberries and the giant turkey leg chew. Sweet treats include the frosted dog biscuit Ho Ho Ho cookies and the holiday cookie assortment package with delectable peppermint cookie dog treats that look so good people might even take a bite.
New collar classics. A festive holiday collar is a great pet gift for the holiday season. This collar features a jingle bell so pets can create a delightful jingle as they prance and play. This ED Ellen DeGeneres collar features a chic checkered design with a pop of red.
Pet beds. A new holiday-themed pet bed is the perfect gift for your pet and you! Choose from a festive cuddler style featuring a colorful string of lights or this unique and cozy ski lodge pup-tent bend from the ED Ellen DeGeneres Winter Collection, exclusive to PetSmart.
Fun apparel and décor includes these "Santa's Little Yelper" PJs and this festive elf sweater. The fun doesn't stop at cats and dogs. PetSmart has more than half a dozen offerings for guinea pigs including an elf costume or reindeer sweater. For our friends with fins, choose from a variety of festive tank ornaments for your fish like a snorkeling Santa.
Gifts that give back. Items in PetSmart's Holiday Philanthropic Collection include seven classic collectible plush toys, Chance, Lucky & Friends, as well as 12 pet-themed throws with sayings like "I Wine, She Whines" and "Drinking Buddies." Also included in this collection are gift cards that give back. PetSmart will donate 10 percent of sales of these items to PetSmart Charities to help pets in need. Last year, this program raised $585,000 for the nonprofit organization, and local stores conducted toy drives with the plush toys, collecting more than a million toys to give to children in need in local areas. This toy drive effort continues this holiday season.
Calming solutions. The holidays can be hectic for people and their pets. PetSmart offers a number of calming solutions such as the Thundershirt, which calms pups with consistent pressure on their body like a soothing hug; collars and diffusers that release pheromones similar to what female dogs release when nursing their new puppies; as well as Licks Zen and other chews with natural supplements that deliver calming effects.
*Some exclusions apply to PetSmart's Fetch It Days offer. See PetSmart.com for details.