Riddell's NFL Blaze Alternate Helmet Collection
Riddell, a leader in football innovation, launched a new line of NFL licensed collectible helmets, the Blaze Alternate Collection, which is its latest release of officially licensed alternate helmet designs. The Blaze Alternate Collection is now available through key retailers nationwide.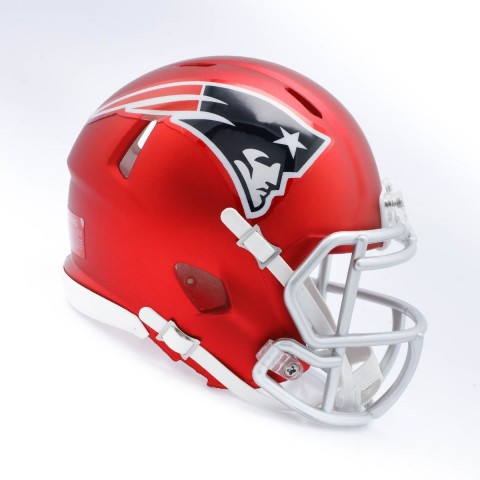 The Blaze Alternate Collection consists of all 32 NFL team helmets in familiar, yet strikingly different designs. Shells and facemasks are painted in alternate team colors, with most employing a unique anodized satin technique. Decals and striping are faithful to the current team designs, with some adjustments. This special style is available in full size Riddell Speed Replica helmets and Riddell Speed Mini helmets. Designed with NFL fans and collectors in mind, the bright and colorful appearance of these helmets makes them ideal for display in support of your favorite NFL team.
"Fans should be really excited about these alternate helmets from the NFL Blaze Alternate Collection," said Riddell Vice President of Consumer Products and Business Development, Michael Oller. "These helmets have a vibrant look that stands out when displayed and create a fantastic opportunity for fans and collectors to add a really unique piece to their memorabilia collection or show their hometown pride."
Riddell is proud to continue to be the NFL's exclusive licensee for collectible football helmets.